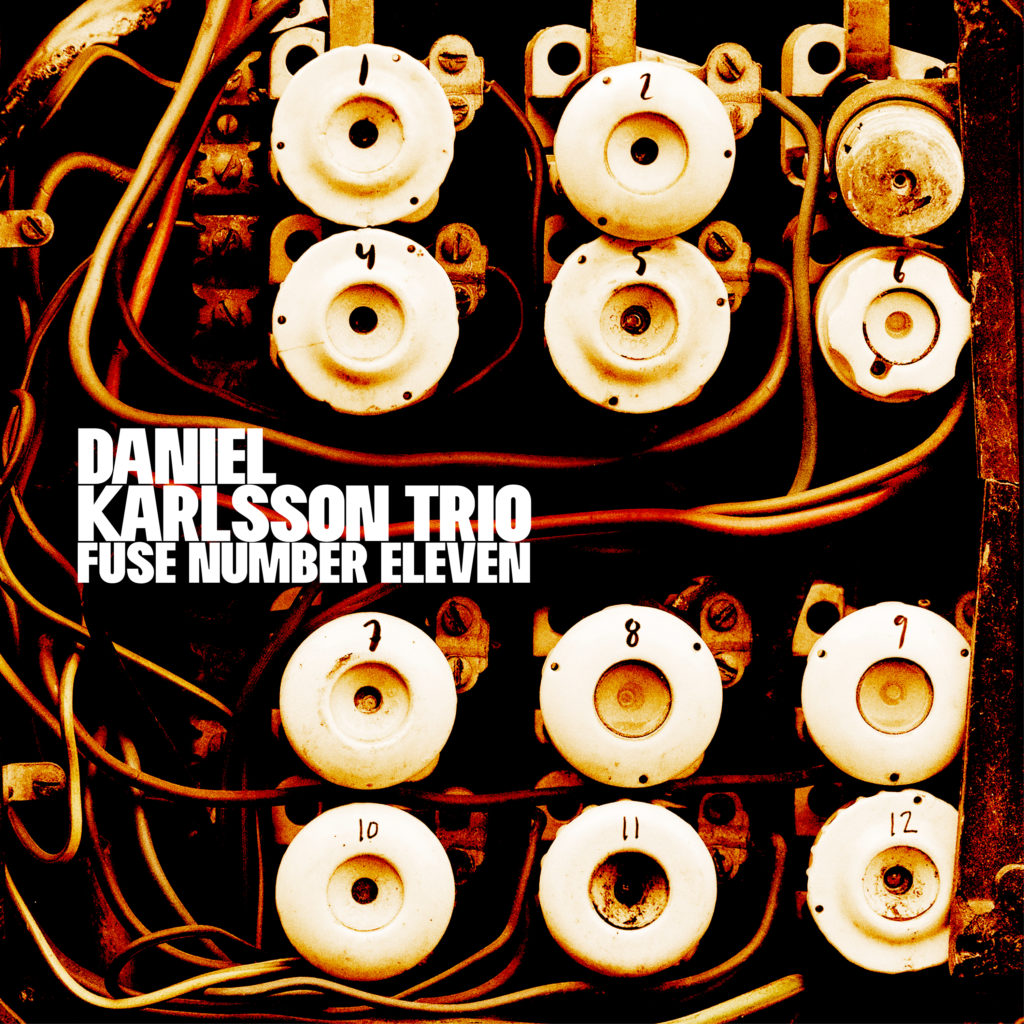 DANIEL KARLSSON TRIO – FUSE NUMBER ELEVEN
CD, LP and Digital album out on Brus & Knaster, October 11, 2019.
Daniel Karlsson Trio's sixth studio album, produced by Göran Peterson, and recorded in Runmarö in Stockholm's archipelago. The Trio continues to explore the boundaries and inner workings of Jazz, with band leader Daniel Karlsson's dynamic piano in the center, Fredrik Rundqvist on drums and percussion and Christian Spering on contra bass. The album title alludes to the fuse box in the studio, where fuse number eleven must be screwed out before recording, if not, there would be a total mess of things. 2019 and 2020 will be busy touring times for the trio, with visits to Moldavia, Germany, Italy, UK and Lichtenstein.
Liner notes:
The new album is titled Fuse Number 11. The avid fan and listener will recognize the building blocks constituting the trio's 2019 outing. As always it comprises a well-balanced set of original songs by bandmaster Karlsson. At the core, the acoustic piano trio with a topping of electronics added to the mix. But perhaps not so generously spread this time around. Fuse Number 11 is set in a more pensive mood and is also more ballad oriented than the trio's previous titles. The cut up, collage oriented working process of its five predecessors not so accentuated. Still the soundscapes are present on this one as well.
Göran Petersson, producer
Tracks:
PRINCIPIO
FUSE NUMBER ELEVEN
LIBERTY
KING OF CRAP
POPIYAH
1900
METROPOLIS
WALK THE EARTH
RADIO SILENCE
COLOURFUL GREY (SONG FOR MATERA) – Bonus track on CD